What we offer
Outstanding performing arts training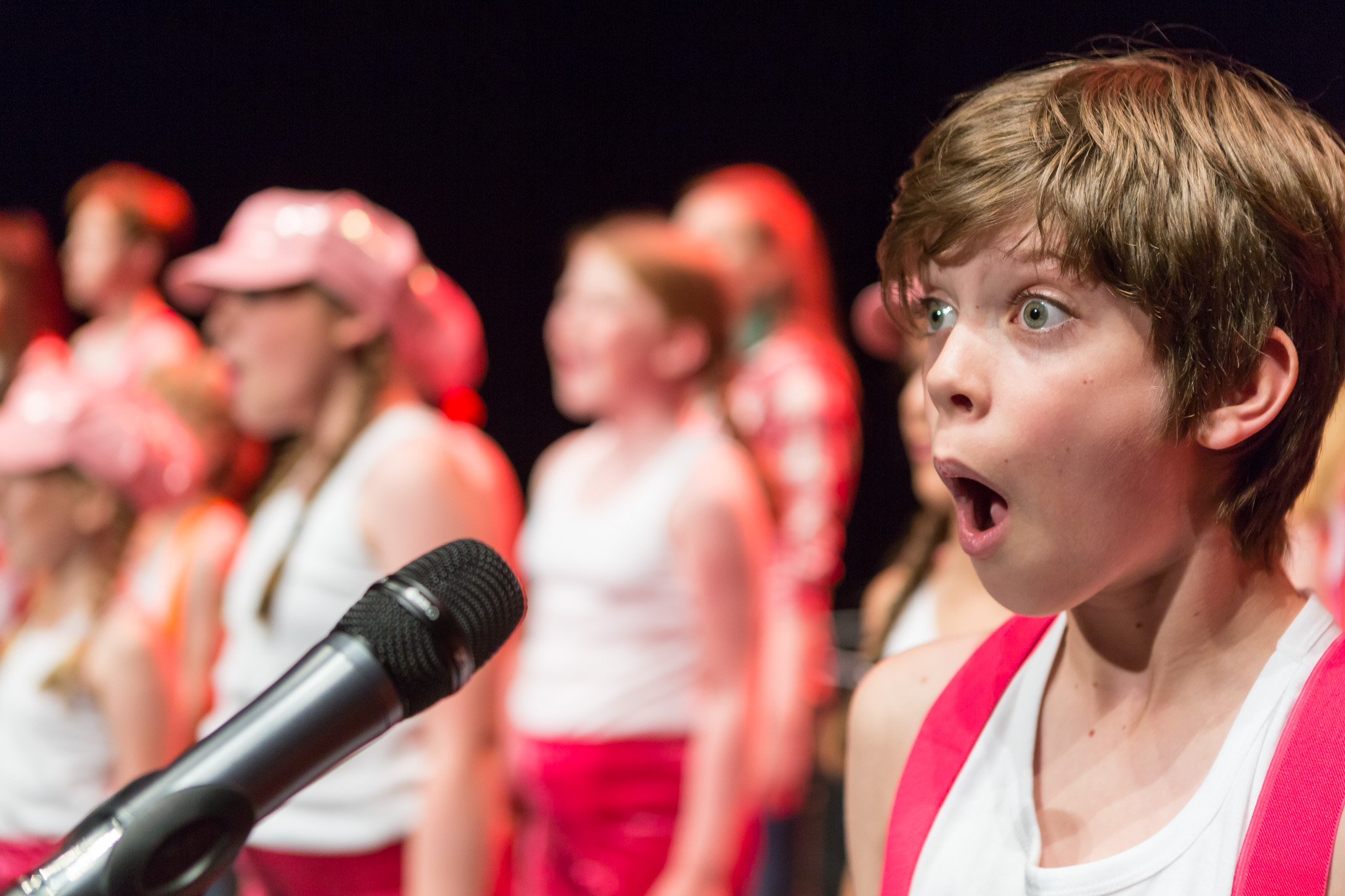 There are a vast array of classes available at The Theatre Workshop, to enable students to receive a rounded and up to date training in all areas of the Performing Arts Industry.
Our core training: Main Session- 3hr session of Acting, Singing and Dance
Extra Dance Technique Class
Boys Dance Class
private LAMDA tuition leading to exams
private singing tuition, leading to LCM exams
Learn dance technique from West End performers
Our main session includes a group dance class, which focuses on building a solid dance technique that can be applied to many different dance styles. The classes work on developing strength and flexibility with a strong emphasis on posture, spacial awareness and performance technique.
Our dance curriculum covers many aspects of the industry:
 All dance classes are taught by our team of highly experienced tutors, who are all professional performers themselves, with careers spanning all areas of dance performance, choreography and tuition
Students are not only taught steps, but are taught how to rectify any faults before poor technique sets in, which can be challenging to correct at a later stage
Students often partner theatrical jazz dances with songs they have worked on in their singing classes- it takes fitness and strength coupled with correct technique to dance and sing at the same time!
We cover a variety of dance styles from different eras and musical genres, placing focus on current dance trends. Choreographing is also encouraged to develop imagination and expression through movement
As a registered member of the Council for Dance Education, we offer specialist training in Intermediate Musical Theatre Jazz and Pre-Professional Jazz for some of our most gifted dancers, as well as offering graded classes leading to internationally recognised exams in ISTD Ballet and ISTD Tap. For more information about these classes, visit our DANCE ACADEMY page
What we offer:
Grade 1, 2, 3, 4, 5 & 6 ISTD and Inter to Advanced Free Work Ballet
Grade Primary, 1, 2, 3, 4, 5 & Inter-Foundation ISTD Tap plus Advanced Free Work Tap
Elementary Pre-Professional Jazz
Intermediate Pre-Professional Jazz
Advanced Pre-Professional Jazz
Boys Strength & Conditioning
Commercial Dance for 13 years +
Private dance classes on a 1-2-1 basis in all aspects of dance; ballet, contemporary, modern, tap, commercial, flexibility & limbering
Learn acting skills for stage and screen
Drama is a skillset that is both advantageous and strengthening to all individuals and characters. The aim of our main session group drama classes is to help each student develop his or her potential for self-expression and communication and to help each student understand and appreciate the art of theatre and television.
Our drama curriculum covers many aspects of the industry:
Our innovative classes help students to increase their ability to communicate verbally and physically, to think imaginatively, to concentrate, to play, to feel and understand emotions, to co-operate in groups and to seek solutions.
Over our successful years of drama training, we are proud to have nurtured both students who pursue professional careers on stage and screen, as well as students who utilize their theatrical skills for other school activities and achieve success in many other fields
Our drama programme equips the students to a high level in a range of performance contexts including live performance, film, television and radio
We work hard to create an environment for training which is based on trust, mutual respect and a love of drama, enabling students to feel secure enough to take creative risks. All students are encouraged to express themselves in their own way
We offer private drama tuition which can lead to LAMDA exams. The higher grades of these exams can be used to gain UCAS points for entry into University later in life. The pieces are also often submitted to local festivals and our students get consistently outstanding results.
We have an additional Screen Acting class on offer at our Brighton Saturday, Roedean & London Road schools for those students looking to gain skills more specific to Film and Television work. This is particularly useful for those on the Agency, or those wanting to be
Learn vocal technique from West End Professionals
Our main session includes a group singing class that focuses on developing a sound vocal technique that will equip our students with the skills to develop into strong stage performers.
Our singing curriculum covers many aspects of the industry:
A variety of singing styles are covered and encouraged from Musical Theatre and Pop through to Classical
We educate our students in all aspects of posture, vocal health, breathing, support, musicality and diction to ensure that they have the skillset required to sing safely and to the best of their ability
Lessons are inspiring, fun and designed to build the students' confidence. Students are encouraged to sing solo and demonstrate that they are happy to sing in front of their group
Attention is given to the the importance of Acting through Song, using the whole body and facial expression to successfully communicate the text of a song, particularly in Musical Theatre
Substantial help is given in audition technique and students regularly have the opportunity to audition for solos in our own productions as well as for professional work
Lessons are led by strong team of teachers who are consummate stage performers, many with additional skills as Musical Directors, offering our students a truly professional standard to aspire to.
Private singing tuition is available to our students, giving them the opportunity to take Musical Theatre singing exams with London Academy of Music and Dramatic Art. Private students are also encouraged to compete at local festival.
Regular shows in professional theatres

Bi-annually, we produce one large show taking place either at the Brighton Dome or another prestigious venue, celebrating the success of our students. This performance- a night of singing, dancing and drama– is a highlight of the calendar and brings all of our students together to perform as one unit- our last production featured around 350 students! We pride ourselves on being able to say that our shows are of a very high standard, showcasing all our students' excellent talent.
On the alternate year, we hold our Oscarettes Awards Night. This is a glamorous calendar highlight at the end of the summer term. The event is held in a prestigious venue with students getting dressed to impress in prom party wear, with Mini Oscars awarded to the lucky winners. Our most recent Oscarettes ceremony featured celebrity guests, bandaoke, chocolate fountains, face painting, a disco and more!
Another exciting  event to keep in mind is the bi-annual Christmas Recitals. Celebrating Christmas together in a local venue, each school invites the parents to share in an intimate performance showcasing all of the students talents. With hot mulled apple juice and shortbread this is the perfect event to lead up to Christmas and a fantastic opportunity to see the wonderful talents of the students! A great chance for the children to share with their parents the skills and confidence they have cultivated in singing, dancing and drama.
Post-16 training for aspiring professionals
(5.45-9.45PM FRIDAYS)
Brighton & Hove High School
Montpelier Road
Brighton
BN1 3AT
The ADVANCED ACADEMY is a unique foundation course; specialist training for aspiring performers aged 16+ who are serious about entering the performing arts.
The ACADEMY is technique based, providing innovative training in all aspects of the performing arts.
If you want to fulfil your dream, whether as an actor or in Musical Theatre, the ADVANCED ACADEMY is the launch pad you are looking for!
At our Academy, students are able to select either our ACTING or MUSICAL THEATRE course. These 16+ training programmes are unique in Sussex, leading the way with proven results.
Mission Statement
The ADVANCED Academy will equip students with the necessary skills required for audition to a leading full time drama/performing arts school.
The ACADEMY, established since 2010, will provide up to the minute training that promotes excellence, dedication, commitment and success.
The Academy will only train those who already demonstrate the potential to become professional performers and admission is by audition.
Tutors are leading industry professionals with impressive performing and teaching credentials from London's leading colleges.
Streamlined classes offering up to 9 hours intensive training per week.
Course Highlights and Added Value:
Regular professional, fringe and showcase performance opportunities
Perform at prestigious venues in both Brighton and London
Annual assessment with top Industry professionals
Careers advice and guidance at our Headquarters in Sussex
Advice about entering the business and support in preparing for drama school applications
Introduction to the UK's leading young person agency
Opportunity to audition for top Youth Theatre Company Hungry Wolf Visionary Youth Theatre
Gain a solid foundation in all aspects of performing arts in preparation for full-time training
Course Requirements
Acceptance is by audition only
A background in performing arts training is desirable
100% commitment and dedication to succeed
90% attendance across all sessions
Drama School Success
We help our students prepare for their full time drama school auditions, and provide regular assessments with industry professionals so that they get used to an audition environment. Our Advanced Academy Students have a proven track record of securing places at top London Drama schools and Musical Theatre Colleges, including:
RADA
Bristol Old Vic Theatre School
Guildhall School of Music & Drama
Arts Educational
Guildford School of Acting
Laine Theatre Arts
Urdang Academy
The Drama Centre
Central School of Speech and Drama
Mountview Academy
London School of Musical Theatre
Performers College
London Studio Centre
Royal Welsh College
Rose Bruford
The Lir Academy (Irelands National Academy of Dramatic Art)
Tiffany Theatre College
Advanced Academy Alumni
Notable course alumni and students include:
Richard Hadfield (member of Collabro, Winners of  'Britains Got Talent' 2014)
Victoria Farley (Wicked UK Tour and Les Miserables 25th Aniiversary Tour)
Hetti Bywater (Lucy Beale in Eastenders, Death In Paradise)
Lucy Gape (Hollyoaks Later, Skins,The Making of a Lady)
Oscar Lloyd (Emmerdale, The 4 o'clock Club)
Alice Kerrigan (Casualty)
Amy Leigh Hickman (The Dumping Ground, Tracy Beaker Returns)
Johnny Raggett (Wolfblood, The Lady- feature film directed by Luc Besson)
Evie Hooton (The Falling- feature film with Maisie Williams)
Rosie Taylor-Ritson (Nanny McPhee and the Big Bang)
Caroline Johns (Byzantium- feature film with Gemma Arterton)
Jack Bowley (The Hanging Tree- feature film, The Dumping Ground)

Audition technique and acting for camera
Our Screen Acting tuition is an additional class for those students who show a particular interest in film and screen acting and enjoy more intense and focused work in this area. We actively encourage all students on the agency to take up this extra class.
The Screen Acting Class covers a variety of areas:
Students work on a variety of film and television scenes, adverts, presenting features and focus on perfecting the art of screen acting
The students explore the crucial differences between acting on camera and acting on stage
Many of the projects worked on in class will be filmed for students to learn from and keep as some amateur showreel footage
Attention is given to audition technique – in the performing arts business, first impressions count and having good audition technique is crucial to furthering a young actor's career. Knowing how to promote and present yourself in a professional way is highly advantageous, and these skills are also extremely beneficial for university and job interviews
Attention is given to perfecting 'sight reading' as scripts can often be given on the day of an audition and learning the skills of audition preparation when you have received a text in advance
Screen Acting sessions are run fortnightly after the main session (available in Brighton, London Road & Roedean). Fees are £48 per term.
Specialised training for aspiring professionals 14yrs+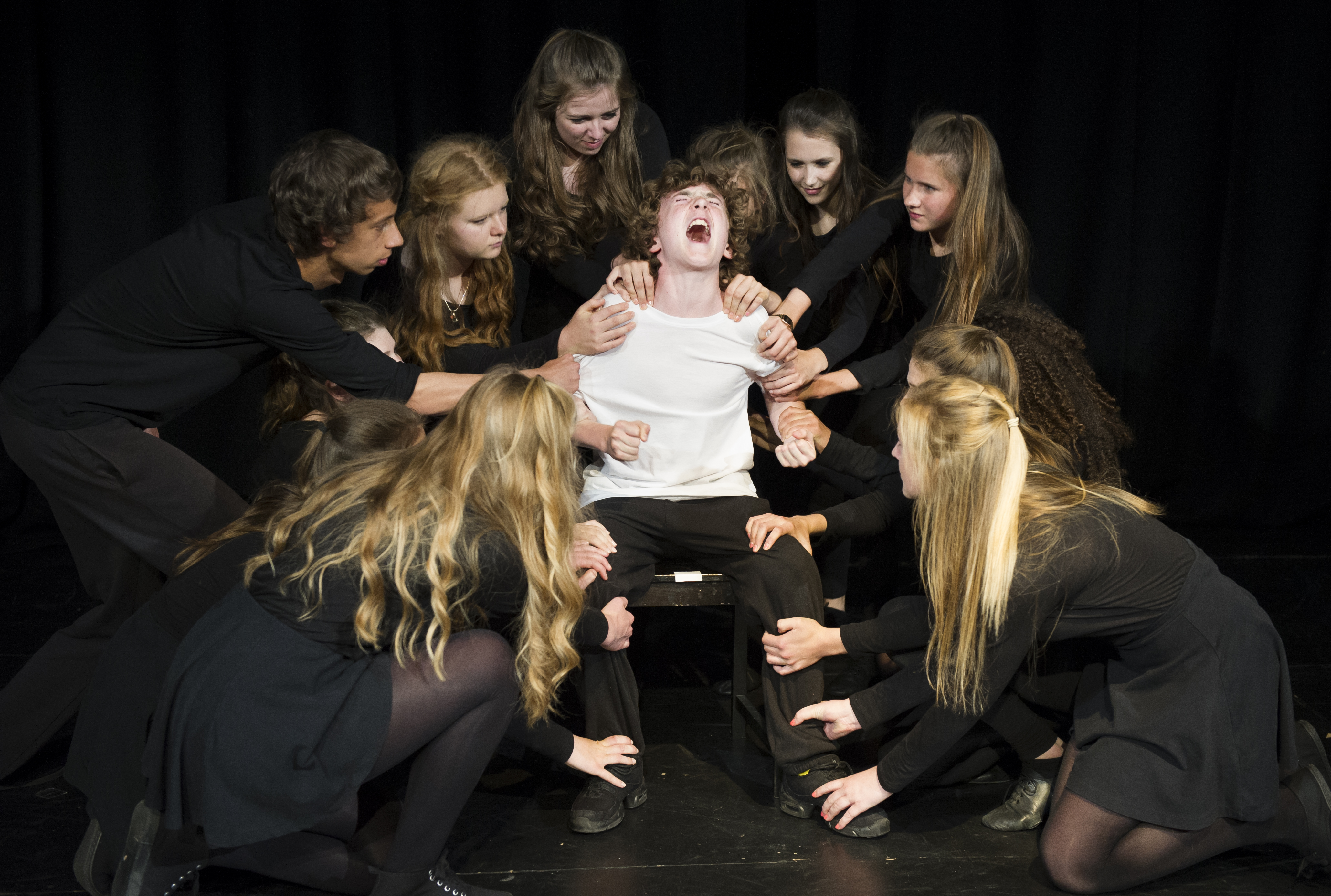 Advanced class is open to students aged 14 years plus. They are invited to audition if they have reached the entry age limit and have demonstrated the sufficient talent, dedication and maturity to be part of the Advanced Class.
The course is an intense hour each week where the focus changes termly. The classes cover everything from audition repertoire, to ensemble singing and acting for stage and screen.
The Advanced Class offers students a range of further opportunities:
Students work towards an annual showcase performance in either Brighton or London, offering them the opportunity to perform to an audience of friends and family as well as invited industry guests
Advanced Class students are assessed annually by a highly regarded industry professional eg. a casting director, agent etc. This gets the students used to preparing and performing monologues and songs in an audition environment, alleviating pressure later down the line when considering post 18 options
The class is demanding of the students and expects a level of dedication. The idea is that the students take the class in preparation for our ADVANCED ACADEMY at 16 years +
The objective of the course is to stretch the students to a new level of performance and perfect techniques taught and to also prepare them for a successful audition into our Advanced Academy
Advanced Class includes 12 weekly 1 hour Advanced Class sessions.
Outstanding dance training in Jazz, Ballet and Tap
OUR DANCE ACADEMY
Well established, qualified West End tutors, many of whom teach at top London colleges
ISTD classes in Ballet and Tap designed to offer the students the opportunity to take exams for nationally recognised qualifications in dance technique
Inspiring and specialised training in jazz technique from our IMT (Intermediate Musical Theatre) class to our Pre-Professional Jazz class to cater for some of our most promising dancers
Dance Academy students have had the opportunities to dance professionally in numerous shows including: Life Through Dance (with Strictly's Pasha Kovalev), Billy Elliot (West End), Matilda (West End), Gypsy (Chichester Festival Theatre and West End), Swan Lake (UK Tour) and many more.
What we offer:
Grade 1, 2, 3, 4, 5 & 6 ISTD Ballet plus Inter to Advanced Free Work
Grade Primary, 1, 2, 3, 4, 5 & Inter-Foundation ISTD Tap plus Advanced Free Work
Elementary Pre-Professional Jazz
Intermediate Pre-Professional Jazz
Advanced Pre-Professional Jazz
Boys Strength & Conditioning
Commercial Dance for 13 years +
Private dance classes on a 1-2-1 basis in all aspects of dance; ballet, contemporary, modern, tap, commercial, flexibility & limbering
Please see below for days, times & fees:
Monday Dance classes are held at the Brighton & Hove Prep School on Radinden Manor Rd, Hove BN3 6NH
Wednesday Dance classes are held at Brighton & Hove High School, Montpelier Rd, Brighton BN1 3AT & Brighton & Hove High School Sports Centre, Temple Gardens
See below for the full timetable:
Day
Grade
Class
Time
Studio
MONDAY
 1
Ballet
4.15pm 'til 4.45pm
Canteen
3
Ballet
5:15pm 'til

6:00pm

Green Room
4
Ballet
6:00pm 'til

6.45pm

Green Room
6 & Pointe
Ballet
6:45 pm 'til

8:00pm

Green Room
5
Ballet
8:00pm 'til

9:00pm

Green Room
Primary
Tap
4.45pm 'til

5.15pm

Canteen
2
Ballet
5.15pm 'til

6.00pm

Canteen
2
Tap
6.00pm 'til

6.45pm

Canteen
3
Tap
6.45pm 'til

7:30pm

Main Hall
4/5 Freework
Tap
7.30pm 'til

8.15pm

Main Hall
4 Exam work
Tap
8.15pm 'til

8.45pm

Main Hall
Free Work
Commercial
8.45pm 'til

9.30pm

Main Hall
WEDNESDAY
Elementary
Pre-Professional

Jazz

4.30pm 'til

6:00pm

BHHS Main Hall
Intermediate
Pre-Professional

Jazz

7.30pm 'til

9.30pm

BHHS Main Hall
Advanced
Pre-Professional

Jazz

7.30pm 'til

9.30pm

BHHS Dance Studio
6
Tap
6.00pm 'til

6.45pm

BHHS Main Hall
Intermediate
Tap
5.00pm 'til

6.00pm

Sixth Form Canteen
Advanced

Free work – Tap

Tap
6:00pm 'til

6.45pm

BHHS Dance Studio
Advanced

Free work – Pointe

Ballet
6.45pm 'til

7.30pm

BHHS Dance Studio
Boys Conditioning Class
6:45pm 'til
7.15pm
BHH Main Hall
| | | |
| --- | --- | --- |
| Class | Price per Session | Price per Term |
| Primary Ballet | £4 | £48 |
| Ballet Grade 1 | £6 | £72 |
| Ballet Grade 2 | £7:50 | £90 |
| Ballet Grade 3,4 | £7.50 | £90 |
| Ballet Grade 5 & Advanced Free Work Ballet | £8 | £96 |
| Ballet Grade 6 | £10 | £120 |
| Primary Tap | £3 | £36 |
| Tap Grade 2,3,4, 5 & 6 | £7.50 | £90 |
| Intermediate Tap | £8.00 | £96 |
| Advanced Tap | £8.00 | £96 |
| Elementary Pre-Professional | £10 | £120 |
| Intermediate Pre-Professional | £12 | £144 |
| Advanced Pre-professional | £12 | £144 |
| Boys Body Conditioning and Strength | £4.10 | £50 |
| Commercial Free Work | £7.25 | £87 |
The Theatre Workshop Dance Academy – Setting The Standard

Fun activities for the school holidays!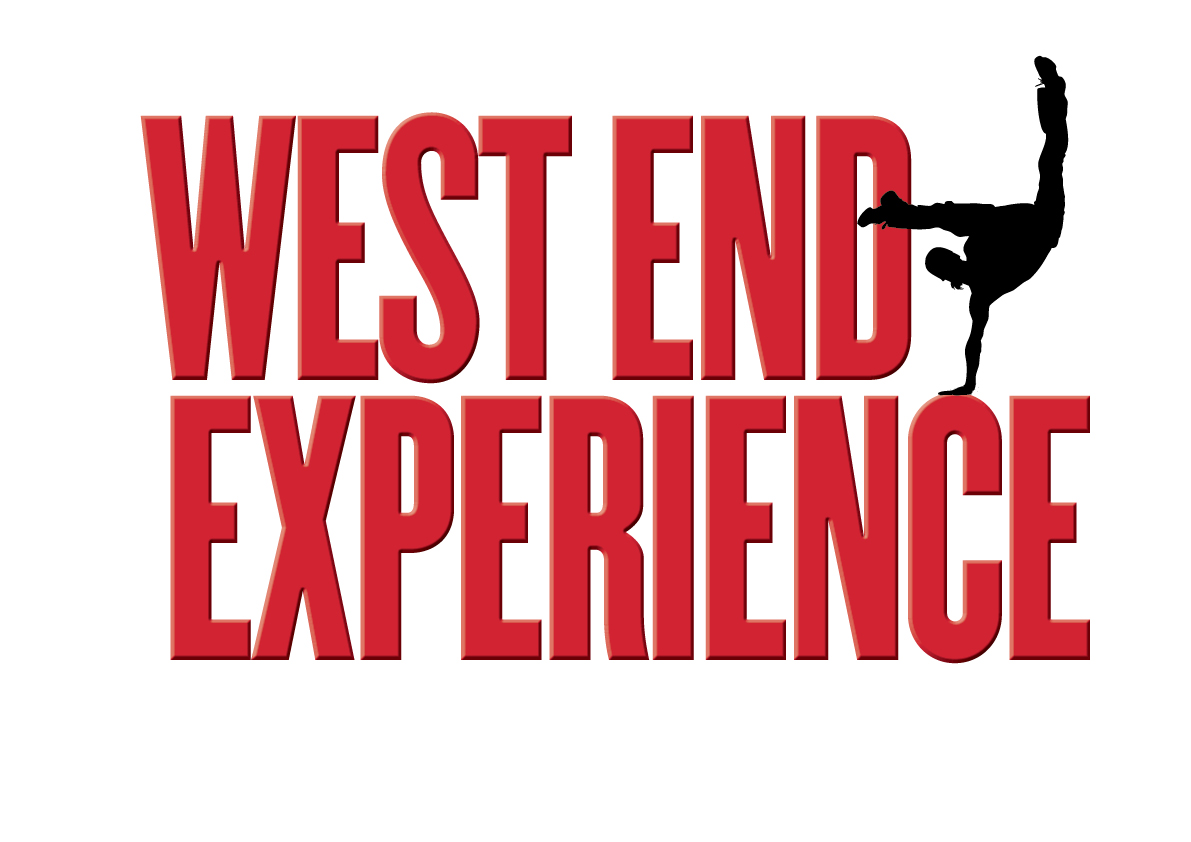 The Theatre Workshop works in proud partnership with West End Experience.
West End Experience are returning to Brighton and Birmingham this summer to give YOU the ultimate Musical Theatre experience!
The course includes:
Five days of intensive training with West End professional actors, choreographers and musical directors covering all aspects of singing, acting and dance with a final day of Performance!
Students get the opportunity to perform in a full two hour concert alongside the West End professionals to an audience of around five hundred people, giving them a real taste of what it's like to be a West End pro!
Every day, the students will study songs, dance routines and scenes from a different West End show, with a cast member from that show. They only work with the very best professional actors, choreographers, dance captains and musical directors to make sure you get a one in a lifetime experience you will never forget
This year, there are TWO weeks Brighton Summer Schools and TWO weeks of Weeny Summer Schools to choose from:
WEEK 1: Tuesday 4th – Sunday 9th August 2020 9.45am  – 5.00pm
Brighton Summer School Week 2 Concert: Sunday 9th August
WEEK 2: Tuesday 18th – Sunday 23rd August 2020  9.45am – 5.00pm
Brighton Summer School Week 2 Concert: Sunday 25th August
Brighton Weeny Summer School (4-6 yr olds)
WEEK 1: Thursday 6th August – Sunday 2nd August 2020 9am-3.00pm
or
WEEK 2: Thursday 2oth – Sunday 23rd August 2020 9am – 3.00pm
The cost is just £249 for 7-21 year olds or £140 for 4-6 year olds. The training and the performance takes place at Roedean Theatre, Roedean surrounded by the beautiful grounds with a view of the downs and the coast. This really is a week to be remembered forever!

Birmingham Summer School :
Tuesday 11th – Saturday 15th August 2020
Birmingham Summer School Concert: Sunday 16th August
Birmingham Weeny Summer School (4-6 yr olds)
Wednesday 12th – Saturday 15th August 2020
Birmingham Summer School Concert: Sunday 16th August
The cost is just £225 for 7-21 year olds or £130 for 4-6 year olds. Tuesday to Friday takes place at Harborne Academy with the last day rehearsal and performance taking place at The Old Rep Theatre.
Jersey Half Term & Summer School :
Monday 17th Feb – Friday 21st Feb 2020 9am-4.00pm
WEEK 1: Tuesday 21st July – Sunday 26th July 2020 9am-4.00pm
or
WEEK 2: Thursday 28th July – Sunday 22nd August 2020 9am – 4.00pm
The cost is just £199. The course takes place at Hautlieu School, Wellington Road, St Saviour, Jersey, JE2 7TH
Wednesday 15th April – Sunday 19th April 2020 9am-5.00pm
The cost is just £250 for 7-17 year olds or £99 for 4-6 year olds. The course takes place at Open Norwich, 20 Bank Plain, Norwich, NR2 4SF.
For more information, visit www.westendexperience.com
Critically acclaimed Youth Theatre Company
A NEW GENERATION OF YOUTH THEATRE FOR SUSSEX'S MOST PROMISING ACTING TALENT AGED 14-21 YEARS.
***** "Youth Theatre at its best" – British Theatre Guide
***** "A Massive highlight of the Brighton Fringe" – What's on Stage
***** "A game changer in how Youth Theatre in the UK can be done" – The New Current
Hungry Wolf burst onto the youth theatre scene in 2013 and quickly established itself as the go-to company in the South East for young actors wanting to perform hard-hitting, realistic and uncompromising material.
We are excited to announce the Creative Team set to work with Hungry Wolf in 2017 & 2018…
Writer: Katherine Manners
Katherine is a writer and actress. She trained at the Central School of Speech and Drama and has performed regularly in the West End, in regional theatre and on television.
She has had several short plays produced, including Lucky George for the RADA studios and  London Transport Museum, and Don't Cross Bridgesfor St James Theatre and Southwark Playhouse, which is currently being made into a short film.
She has several plays in development including Rooftoppers which has had workshop development at the National Theatre studios and Bristol Old Vic, and The Worst Word which is being supported by The Yard Theatre, Hackney, and will be part of the Camden People's Theatre Hotbed festival.
Director: Conor Baum
Having trained at Rose Bruford College and Columbia College Chicago (where he was awarded Outstanding Achievement in Directing) Conor Baum was offered a directing observership with California-based repertory company Shakespeare Napa Valley in collaboration with the University of Kingston and SITI Theatre Company New York. Conor then went on to work alongside The Wrestling School under Howard Barker and was a participant in two research projects alongside the Royal Shakespeare Company. Conor is a resident director of Brighton-based theatre company Brief Hiatus and was previously the artistic director of Squall + Frenzy, his work receiving a nomination for Best Play at Brighton Fringe 2014. His recent credits include two five-star sellout productions – Dracula at Preston Manor ("Conor Baum is not only a director-he is an orchestrator, a producer and a designer — and this is fully on display in his breathtaking concept" – Remote Goat) and Sweeney Todd at 88 London Road ("…the whole production showed the minimalism and creativity which characterises Baum's work." – FringeReview). Conor is thrilled and honoured to be collaborating with Hungry Wolf and is looking forward to the year ahead.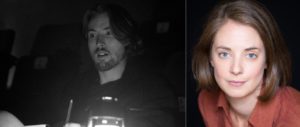 NOW SET TO LAUNCH INTO 2017 WITH AN EXCITING PROJECT!
HUNGRY WOLF has created a new Company of Young Actors to take part in an intensive 5 day programme workshopping and developing a unique and original script written by Katherine Manner especially for Hungry Wolf. During this week the company will work alongside the Hungry Wolf Director, Conor Baum, to develop the characters, themes and setting of the play which will then premier at The Brighton Fringe Festival 2018 before transferring to a London venue and then on to The Edinburgh Fringe Festival for an experience not to be missed.
View this video of Hungry Wolf in action!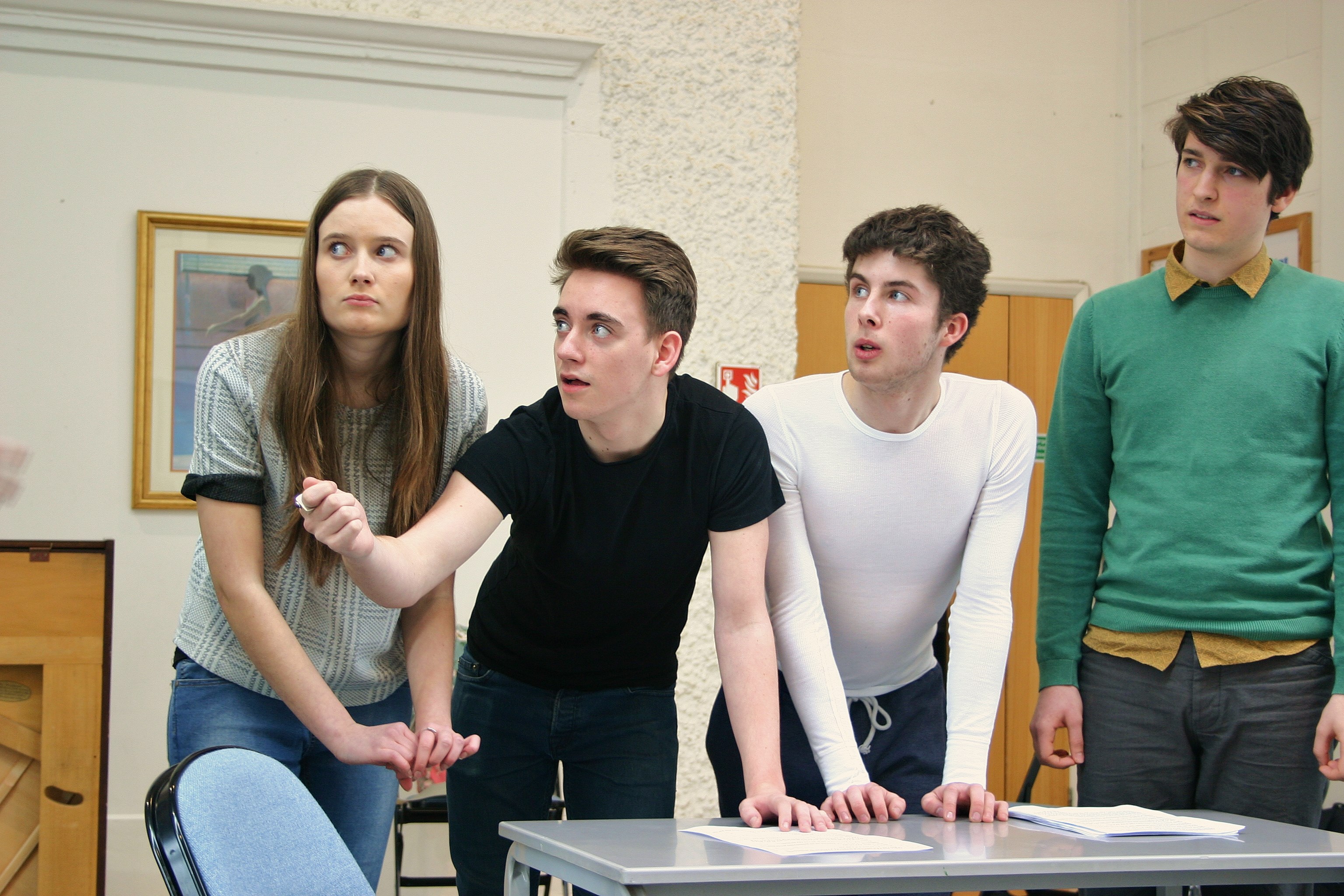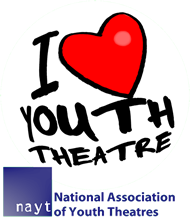 Hungry Wolf is a not for profit organisation dedicated to the development of outstanding talent and new writing.
***** "The cream of young Sussex actors – quite simply, the very best" – The Sussex Newspaper
'A terrific night out' Willy Russell (Playwright 'Blood Brothers')
Students working professionally on stage & screen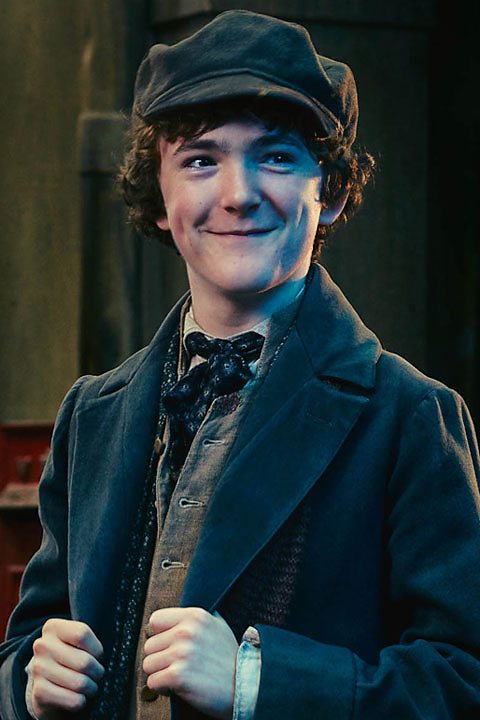 The Theatre Workshop works in partnership with one of the UK's top young actor's agencies to provide our students with unrivalled access to top stage and screen auditions. Student are invited to participate in annual workshops where they can meet the agency, and take part in drama audition workshops.
Our students appear frequently on stage and screen.
Credits include:
Television: Game of Thrones, Doctor Who, Eastenders, Mr Selfridge, Chickens, The IT Crowd, Emmerdale, Holby City, Doctors, Hank Zipzer, The 4 O'Clock Club, Dani's Castle, Cuffs, Call The Midwife, Hollyoaks Later, Topsy & Tim, Dickensian, The Making of a Lady, The Incredible Adventures of Professor Branestawm, Skins, Silent Witness, Hancock and Joan, Harry & Paul, Man Down, The Zombie Next Door, Embassy Row, Catastrophe, Gigglebiz, The Snow Queen, Topsy & Tim, Casualty, Little Crackers…
Film: Nanny McPhee and the Big Bang, Clan of the Cave Bear, Shivvay, The Falling, Gullivers Travels, Another Mother's Son, Alleycats, Gagarin, The Question, Zombieboys, Marrying the Sun, Until Death do us Part…
Theatre: Emil and the Detectives (National Theatre), Strange Interludes (National Theatre), Behind the Beautiful Forevers (National Theatre), To Kill A Mockingbird (Regents Park Open Air Theatre and UK Tour), Ragtime (Regents Park), The Secret Diary of Adrian Mole aged 13 3/4 (Leicester Curve), Billy Elliot (West End), Matilda (West End and Stratford upon Avon), Fiddler on the Roof (Regents Park), The Snowman (West End and UK Tour), Joseph and his Technicolour Dreamcoat (UK Tour), Evita (UK Tour), Annie (UK Tour), South Pacific (UK Tour), Fiddler on the Roof (UK Tour), The Small Hand (UK Tour), Jesus Christ Superstar (UK Tour), Oliver! (UK Tour), Priscilla Queen of the Desert (UK Tour), The Sound of Music (UK Tour), Madame Butterfly (UK Tour), La Boheme (UK Tour), Half a Sixpence (UK Tour), Think Floyd (UK Tour), Hello Dolly (UK Tour), The Magic of The Musicals at Christmas (De La Warr Pavilion)…
Commercials: McDonalds, Sainsburys, Tesco, Nintendo, Sony, Wheetos, Allied Carpets, Haribo, Buxton Water, NSPCC, Butlins, Heart FM, CBBC, BENZAC, Sky Internet, Co-Op, Sky News, Playstation, Santander, UNICEF, Cadburys, Iceland, Suzuki, Clarks, Ditch the Label, The Children's Society, Matalan, The Beech Music Video, Bluestone Holiday Resort, 3 Mobile, KLETT, Barclays, Oral B, Weetabix, O2, Vodafone, Smyths Toys, ASDA, Thomson Cruises…